There is some debate about how to correctly photograph moving water. For me, it's simple---I photograph what looks good to me, not necessarily what others think is correct. However, I do get feedback sometimes that my waterfall shots are not "realistic" or "not true to life". I guess the first thing that goes through my mind is what does "realistic" moving water look like in a still frame? How can anyone capture this without shooting a video?
I intentionally expose longer than the camera normally would in full auto mode. This does give the water a more "milky" look and feel, but it is more pleasing to my eyes. Regardless, it's a matter of choice, and there really isn't a right or wrong way to photograph things that are moving. It really depends on what you are trying to convey in a single frame.
Here are two photos taken recently on my hike to Romona Falls in the Mt. Hood Forest. You be the judge as to which one you like better, and leave me a comment below on your preference. Thanks!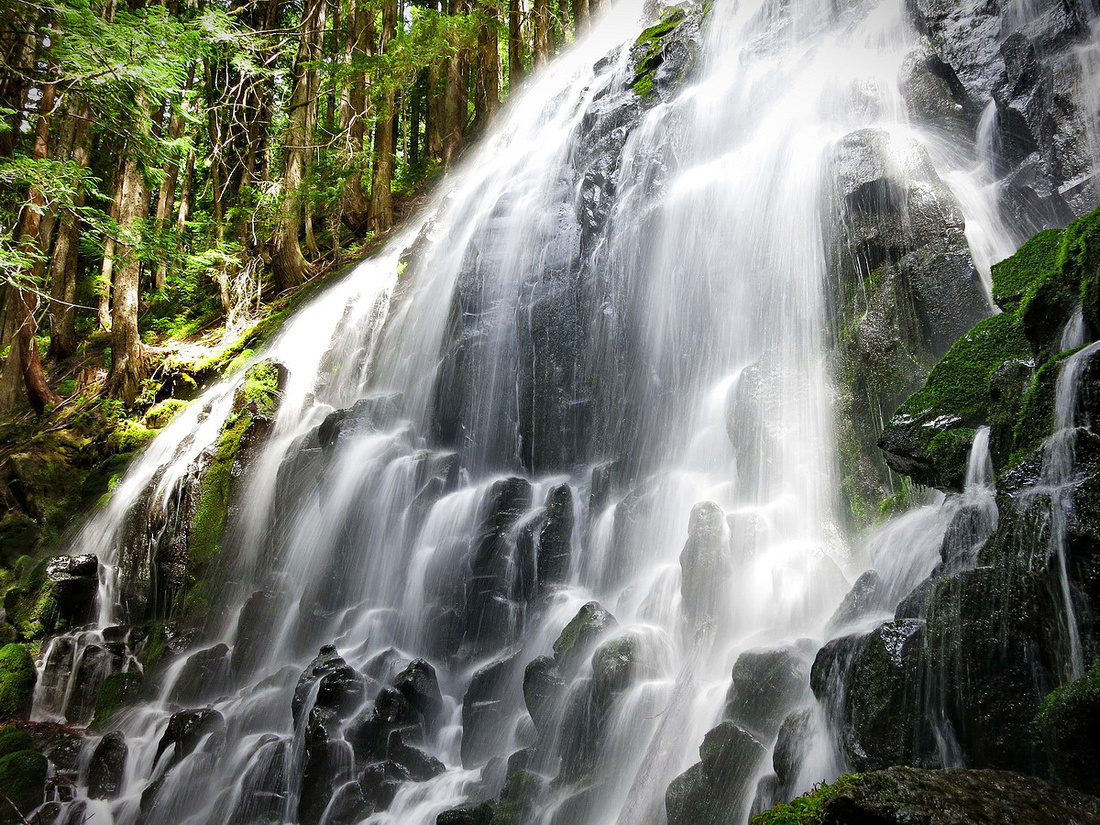 This was shot at 1/8 of a second (i.e. slow shutter speed). My camera was in manual mode.
This was shot at 1/60 of a second (fast shutter speed). My camera was in full auto mode.